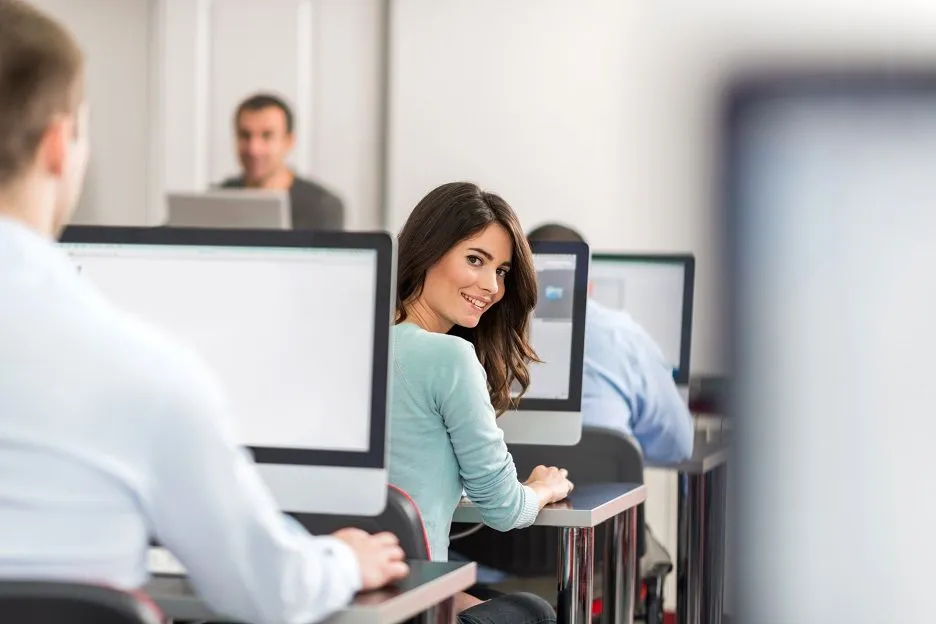 An English course for employees at your own offices
Our Corporate English training course can be built around your timetables, fitting in perfectly with the daily commitments of your employees.
Experts in English teaching for professionals since 1972
At Wall Street English, we've developed a proven method that is specifically adapted for business English learners and companies.
Our English course combines self-study with small classes with a teacher to guarantee results. Your staff will enhance their skills and achieve their goals with our English training course.
Our proven method right in your own company
Our Corporate English training course is designed to cover real business needs built around the achievement of a clearly defined goal.
Watch your employees learn and grow
Your employees will receive continuous guidance and real-time feedback from our teachers and your HR team can actually monitor their progress as well thanks to the reporting system that we provide.
An English course aligned to global standards
Wall Street English offers 20 English levels for professional students ranging from beginners to advanced. Our course is aligned with the Common European Framework of Reference for Languages (CEFR) so you always know exactly where your staff are based on internationally recognized standards. The main CEFR levels are A1, A2, B1, B2, C1 and C2. They evaluate English skills such as writing, listening, reading, spoken production and spoken interaction.
Wall Street English Levels 3-5
At this level your staff can use English in some basic situations when you're traveling. You don't have enough English to work or study in English, but you can have a simple conversation with people if they speak slowly and simply.
Get your staff to test their English level online
Share this free online English test with your employees or book a call with us for complete English assessments.
Training prices and plans
Wall Street English training course plans can adapt to your needs. We offer the best value plans that deliver results.
How we calculate your course price
We assess your employees:
exact English starting level;
individual goals; and
their desired level.
We'll create a personalized course plan to make sure your business goals are achieved.
Contact us today to discuss how we can help your business with English.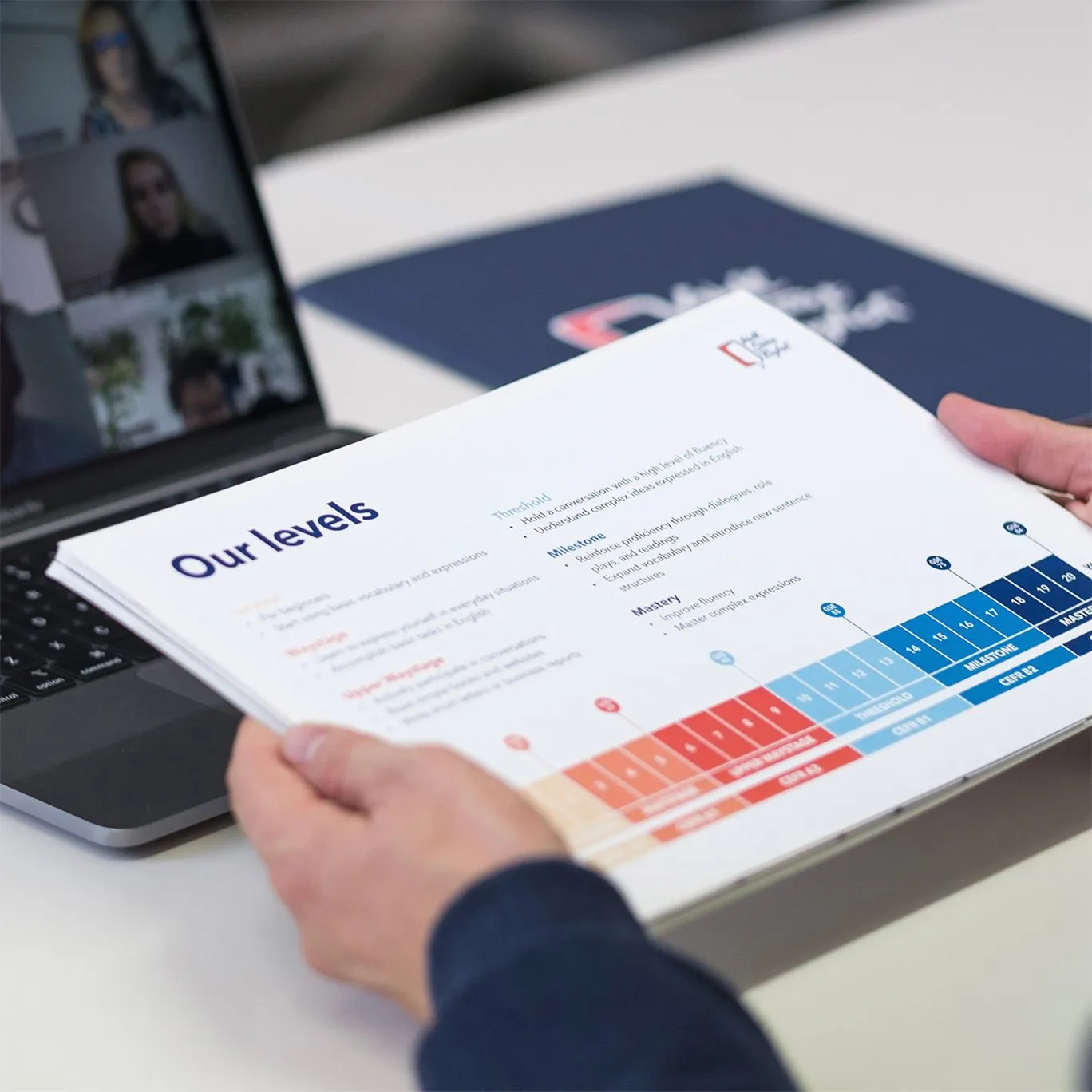 We've helped over 3 million students achieve their goals with English